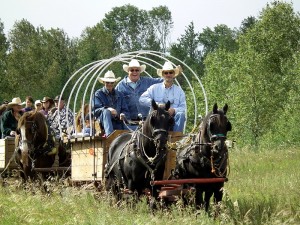 ValleyBiz Story |

Approximately 90 riders, including participants from across Canada and the US gathered in Cowan on Saturday, August 25, 2012 for the Cowan Trail Celebration.

Click any picture for a larger view.
The sun peaked through the clouds, warming the cool air and holding back the rain just as the riders headed out and the wagons rolled.

Riders young and old saddled up, riding together down the trail.

With plenty of wagons, even those without a saddle enjoyed the ride.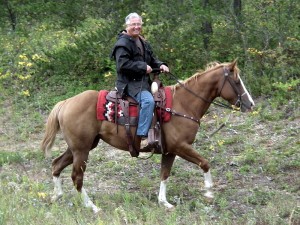 Even when the clouds hid the sun and as some showers fell, you could see by the smiles on the faces of the participants that their spirits had not been dampened.


In addition to the trail ride, other Cowan Trail Celebration activities included a pancake breakfast, ATV mud bog, supper and a dance.
If you missed our coverage of last year's ride, click here to see the article.