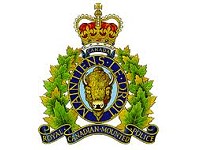 RCMP Media Update |
Man charged with second degree murder in death of man from Pine Creek First Nation
The RCMP investigation of the suspicious death on September 24, 2020, determined an ATV collision had not occurred on Provincial Road 489, where a deceased man was located.
Dauphin RCMP Investigating Suspicious Death
Police concluded the death was a result of foul play, and the suspect was Francis Mousseau, 51, from Ebb and Flow First Nation. Mousseau was in the custody of Manitoba First Nations Police Service for outstanding warrants for Flight from Police Officer and Dangerous Operation of a Motor Vehicle.
RCMP Major Crime Services attended Sandy Bay on September 27, 2020, where Mousseau was arrested and charged for Second Degree Murder in the death of the male.
He remains in custody.