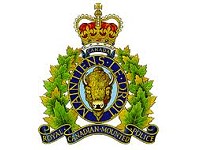 RCMP Media Release |
On September 24, 2020, at 2:35 pm, Dauphin RCMP received a report of an all-terrain vehicle collision that occurred on Provincial Road 489, near Provincial Road 271 in the RM of Mountain.
Officers attended and located a 35-year-old male, from Pine Creek First Nation, deceased on scene. The death is considered suspicious.
A 39-year-old female was also located at the scene with serious but non-life-threatening injuries. She was transported to hospital.
Dauphin RCMP along with RCMP Major Crime Services and Dauphin Forensic Identification Services continue to investigate.
The Manitoba RCMP has received several calls from the media asking about a manhunt related to this incident. There is no risk to public safety.