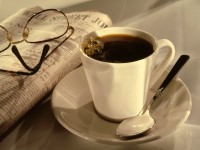 On Saturday, March 5 we launched our new website!  The new site delivers all the functionality of the original ValleyBiz site with a more streamlined menu, freeing up more space on the page for more features.  Here are some of the highlights:
ENTERTAINMENT   New under Entertainment, you will find interactive, searchable TV Listings for Westman Cable, Bell TV and Shaw Direct.  Also under Entertainment is our popular page of Preschool Games and, new to the lineup, a page of more advanced learning games for School Age Kids.  The final addition to our Entertainment lineup are Lottery Results for Lotto Max and Lotto 6/49. 
PICTURES Our local photos have been a favorite feature for many, prompting a previous expansion to include a photo gallery and our newest edition of higher resolution images that can be used as a Backgrounds on your computer desktop.
RECIPES  Expanding your access to new culinary ideas there will now be a new recipe everyday along with quick access to the most recent 10 recipes – each linked to an extensive recipe website. 
LOCAL INTEREST  In keeping with our commitment to continue to expand our local community content, we have added a feature section for Local Interest Stories.   This is an opportunity for you to share information about your community and see information from other sources.  Click Here for more info.