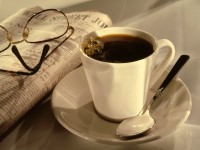 The Swan River Valley is a great place to call home and ValleyBiz is your online connection to our great Valley.  We are committed to providing content that is both current and relevant to everyone who calls the Swan River Valley home.  
We are very excited to unveil our new Local Interest section.  This is the place where pictures will highlight the local events, stories and people that make our community unique. 
We will be adding pictures and information as we obtain content from various sources but who we really want to hear from is YOU! 
Submitting a Story is Easy
1. Click Submit (in the right column here of under the story on ValleyBiz )
2. Send us a photo and brief description (or a full story if you want)
We would love to share your pictures and stories about:
Community Events, Club Activities,
Birth Announcements, Birthdays, Weddings, Anniversaries, Reunions,
Multi Generation Photos, Milestones, Achievements,
History of the Valley or Valley Residents
or just a beautiful picture celebrating what a great place our Valley is to live.