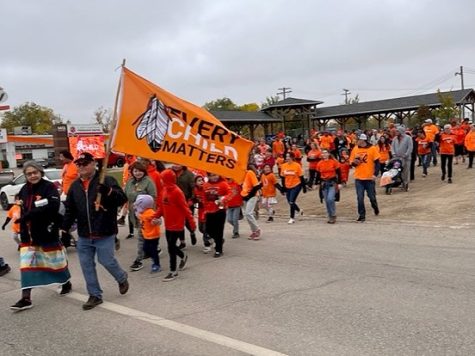 Submitted by Tanya Powell |
On October 30, 2022 for the National Day for Truth and Reconciliation, the Elbert Chartrand Friendship Centre held a walk to bring awareness, to remember, to honour, and commemorate residential school survivors.
Sylvia Grier and Fred Stevens shared their own experiences with going to Day Schools and Residential Schools.
Thank you to all who attended to show your support.