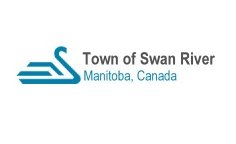 The Council of the Town of Swan River met on Tuesday, June 21, 2022 at 7:30 pm in the Town Council Chambers with Mayor Jacobson presiding along with Deputy Mayor Wintoniw and Councillors Moriaux, Delaurier, Friesen, Bobick, and Whyte.
Also Present:
CAO D. Poole, CFO T. Gnida, Fire Chief D. Fedorchuk, Dir. of Works D. Harvey, Dir. of Recreation B. Fedorchuk
Public Hearing Attendees:
Delegation Attendees: Jerry Dominato, Gary Slack, Bernice Karton
Media: Jeremy Bergen, Star and Times
1. Call meeting to order
Mayor Jacobson called the meeting to order at 7:30.
2. Adoption of the Agenda
Resolution No: 2022-0309
Moved By: Duane Whyte
Seconded By: Phylis Friesen
RESOLVED that the agenda for the June 21, 2022 regular meeting of Council be adopted.
Carried
3. Confirmation of the minutes
Resolution No: 2022-0310
Moved By: Johnny Wintoniw
Seconded By: Don Bobick
RESOLVED the minutes of the June 7th, 2022 regular council meeting be approved.
Carried
4. Reception of Delegations and Hearings
4.1 Delegation – Jerry Dominato -Swan River Community Center- Forgive Taxes
4.2 Terence Gnida, CFO and PKHC CPAs re 2021 draft federal gas tax funding annual expenditure report
5. Reception of Petitions
6. Communications
6.1 To receive building permit applications
Resolution No: 2022-0311
Moved By: Phylis Friesen
Seconded By: Johnny Wintoniw
RESOLVED that Building Permits 23/22 through 26/22 with a total estimated value of $418,600.00 be received.
Carried
7. Reports of Committees
7.1 Director of Public Works Report
Resolution No: 2022-0312
Moved By: Duane Whyte
Seconded By: Don Bobick
RESOLVED the Director of Public Works report be received.
Carried
7.2 Other Reports
7.3 Council and CAO Reports
8. New Business
8.1 Northwest Round & Exhibition Event – Significant Community Event
Resolution No: 2022-0313
Moved By: Phylis Friesen
Seconded By: Don Bobick
RESOLVED that the Northwest Roundup & Exhibition being held July 28-31, 2022 in the Town of Swan River be declared a Significant Community Event.
Carried
9. Unfinished Business
9.1 Motion to amend agenda
Resolution No: 2022-0314
Moved By: Jason Delaurier
Seconded By: David Moriaux
RESOLVED the June 21st 2022 regular meeting of council agenda be ammended to add a discussion on the Community Center Delegation
Carried
9.2 Community Center Delegation – Discussion
10. Accounts
10.1 To approve the 2021 draft federal gas tax funding annual expenditure report
Resolution No: 2022-0315
Moved By: Duane Whyte
Seconded By: Johnny Wintoniw
RESOLVED that the draft audited Federal Gas Tax Funding Annual Expenditure Report for the Year Ended December 31st, 2021 be approved.
Carried
10.2 To approve accounts
Resolution No: 2022-0316
Moved By: Johnny Wintoniw
Seconded By: Don Bobick
RESOLVED THAT the accounts as follows be hereby approved for payment:
1. General Account Cheques No. 29014 to No. 29085 totaling $328,641.99 as listed on Schedule A.
2. Payroll Account Cheques No. 5106 to No. 5113 totaling $100,498.00 as listed on Schedule B.
3. Payroll Account Cheques No. 5114 to No. 5119 totaling $14,780.04 as listed on Schedule C.
4. Payroll Account Cheques No. 5120 to No. 5126 totaling $98,471.64 as listed on Schedule D.
5. Direct Deposits totaling $16,772.02 as listed on Schedule E.
Carried
10.3 To transfer from Machinery Reserve for loader
Resolution No: 2022-0317
Moved By: Jason Delaurier
Seconded By: Johnny Wintoniw
WHEREAS the Capital Budget for the Year 2022 included $160,000.00 for Loader to be Borne by Machinery Replacement Reserve;
AND WHEREAS Town of Swan River Council resolved at its meeting held May 3, 2022 "that the Town of Swan River purchase a Komatsu WA270-8 rubber tire loader from SMS Equipment for $161,667.77 plus applicable taxes";
AND WHEREAS said loader has been purchased at a cost, net of GST and including demonstration travel, of $173,738.87;
THEREFORE BE IT RESOLVED that $173,738.87 be transferred from the Machinery Replacement Reserve Fund to the General Operating Fund.
Carried
10.4 To adopt the May 2022 financial statements
Resolution No: 2022-0318
Moved By: David Moriaux
Seconded By: Johnny Wintoniw
RESOLVED that the Financial Statements for the Five Months Ending May 31st, 2022 be adopted as received.
Carried
11. By-Laws
12. Notice of Motion
13. In Camera
Resolution No: 2022-0319
Moved By: Phylis Friesen
Seconded By: Don Bobick
RESOLVED that, pursuant to Section 152(3) of the Municipal Act, Council go into Committee and close the meeting to the public.
– Protective Services – Animal Control Report Request
– Current Status – Swan Valley RISE / Chamber of Commerce / Valley in the Mountains Tourism
– Arena Project – Town Meeting
Carried
14. Out of Camera
Resolution No: 2022-0320
Moved By: Don Bobick
Seconded By: Phylis Friesen
RESOLVED that pursuant to Sections 152(4) of the Municipal Act this meeting be reopened to the public.
Carried
15. Items Arising out of Camera
16. Adjournment
Resolution No: 2022-0321
Moved By: David Moriaux
Seconded By: Phylis Friesen
RESOLVED that this regular meeting of Council now adjourn at 10:52pm.
Carried