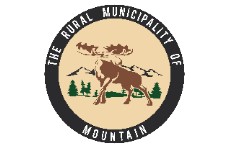 Minutes of the Regular Meeting of Council of the Rural Municipality of Mountain held Wednesday, May 25th, 2022 at the Birch River Legion Hall in Birch River, Manitoba.
Members Present:
Reeve: Robert Hanson
Councillors: Wilmer Malcolm, Stephen Nadolney, Nestor Rizok, Connie Forbes, Arnie Pedersen and Brad Wyatt.
CAO Paige Wozny was present and acted as secretary.
Finance Officer Kim Paterson was also present.
1. Call to Order
The meeting was called to order at 10:00 a.m. by Reeve Robert Hanson, quorum being present.
2. Adoption of Agenda
Resolution No: 2022/148
Moved By: Wilmer Malcolm
Seconded By: Nestor Rizok
BE IT RESOLVED THAT the Agenda for the May 25th, 2022 Regular Meeting of Council be adopted as presented.
For: 7 Against:
CARRIED UNANIMOUSLY
3. Matters Arising from Minutes
Resolution No: 2022/149
Moved By: Stephen Nadolney
Seconded By: Brad Wyatt
BE IT RESOLVED THAT the Minutes of the regular meeting of Council held May 11th, 2022 be adopted as presented, all requirements having been complied with.
For: 7 Against:
CARRIED UNANIMOUSLY
4. By-Laws & Policies
5. Financial
5.1 Financial Statements: Review DFA Ineligible Expenditures
5.2 Recreation Commission Payments
Resolution No: 2022/150
Moved By: Stephen Nadolney
Seconded By: Wilmer Malcolm
BE IT RESOLVED THAT Council of the Rural Municipality of Mountain hereby authorize the payments to the Cowan, Mafeking and Bellsite Recreation Commissions in the amount of $1,500.00 each.
For: 7 Against:
CARRIED UNANIMOUSLY
5.3 Manitoba Public Insurance – Special Risk Extension
Resolution No: 2022/151
Moved By: Wilmer Malcolm
Seconded By: Nestor Rizok
BE IT RESOLVED THAT Council of the Rural Municipality of Mountain hereby approve the coverage of the Manitoba Public Insurance – Special Risk Extension for the term ending May 1, 2023 with Western Financial Group;
AND THAT the CAO be authorized to sign on behalf of the Municipality.
For: 7 Against:
CARRIED UNANIMOUSLY
5.4 Birch River Pool Repairs
Resolution No: 2022/152
Moved By: Arnie Pedersen
Seconded By: Connie Forbes
BE IT RESOLVED THAT Council of the Rural Municipality of Mountain hereby approve the quote from M.G. Eagle Sandblasting for repairs to the Birch River Pool in the amount of $25,000.00.
For: 7 Against:
CARRIED UNANIMOUSLY
5.5 Conservation and Climate Fund: Review Projects
5.6 Accounts Payable
Resolution No: 2022/153
Moved By: Stephen Nadolney
Seconded By: Nestor Rizok
BE IT RESOLVED THAT Cheque Nos. 20220487 to 20220537 be approved for payment in the amount of $41,647.33, including Direct Deposit Payroll in the amount of $7,832.99 as attached hereto as Schedule 'A'.
For: 7 Against:
CARRIED UNANIMOUSLY
6. Personnel
6.1 Birch River Seasonal Public Works
Resolution No: 2022/154
Moved By: Stephen Nadolney
Seconded By: Brad Wyatt
BE IT RESOLVED THAT Council of the Rural Municipality of Moutnain hereby hire Lori Hildebrant Birch River Seasonal Public Works;
AND THAT wages and terms of employment be as stated in Schedule 'A' attached hereto.
For: 7 Against:
CARRIED UNANIMOUSLY
6.2 In Camera
Resolution No: 2022/155
Moved By: Wilmer Malcolm
Seconded By: Nestor Rizok
WHEREAS Section 152(3) of The Municipal Act and Section 8.8 of the By-Law No. 01/16 authorize Council to close a meeting to the public to discuss certain matters;
THEREFORE BE IT RESOLVED THAT Council of the Rural Municipality of Mountain meet as a committee to discuss personnel.
For: 7 Against:
CARRIED UNANIMOUSLY
6.3 Out of Camera
Resolution No: 2022/156
Moved By: Nestor Rizok
Seconded By: Connie Forbes
BE IT RESOLVED THAT the meeting of the committee of the whole be adjourned, and that the regular meeting of Council of the Rural Municipality of Mountain be re-opened to the public.
For: 7 Against:
CARRIED UNANIMOUSLY
6.4 Investigation
Resolution No: 2022/157
Moved By: Wilmer Malcolm
Seconded By: Arnie Pedersen
BE IT RESOLVED THAT Council of the Rural Municipality of Mountain hereby contract an independant organization to complete an investigation on behalf of Council.
For: 7 Against:
CARRIED UNANIMOUSLY
7. WARD REPORTS & Work Orders
Resolution No: 2022/158
Moved By: Connie Forbes
Seconded By: Wilmer Malcolm
BE IT RESOLVED THAT Council of the Rural Municipality of Mountain hereby approve work orders #31/2022 to #32/2022 attached hereto.
For: 7 Against:
CARRIED UNANIMOUSLY
8. Delegations/Petitions
8.1 10:00 a.m. 2023 Tax Impact Review
8.2 10:30 Swan Valley School Division Board: Road Maintenance
9. Meeting Attendance and Reports
9.1 Manitoba Municipal Board: Arrange Meeting If Necessary
10. General Business
10.1 Disaster Updates
10.1.1 Cost Recovery Policy: Draft Policy Similar to Provincial ESS
10.2 Illegal Drainage – LWN Holdings: Report to MB Drainage & Water Control
10.3 Property Cleanup/Landlords Enforcement: Obtain Legal Advice
10.4 911 Agreement
Resolution No: 2022/159
Moved By: Stephen Nadolney
Seconded By: Connie Forbes
BE IT RESOLVED THAT Council of the Rural Municipality of Mountain hereby enter into the Next Generation 9-1-1 Authority Service Agreement as per Schedule 'A' attached hereto;
AND THAT the CAO be authorized to sign on behalf of the municipality.
For: 7 Against:
CARRIED UNANIMOUSLY
10.5 Mafeking Community Centre – Arena Shell: Land Use Agreement
10.6 Request to Reduce Speed Limit: Not Cost Effective
10.7 Culvert Gate on PR 271: Review with MI
10.8 Change of Meeting Date: June 22
Resolution No: 2022/160
Moved By: Nestor Rizok
Seconded By: Stephen Nadolney
BE IT RESOLVED THAT Council of the Rural Municipality of Mountain hereby change the June 22nd, 2022 regular meeting of Council to June 23rd, 2022.
For: 7 Against:
CARRIED UNANIMOUSLY
11. Communications
11.1 Legion Remembrance Book Advertisement
Resolution No: 2022/161
Moved By: Stephen Nadolney
Seconded By: Connie Forbes
BE IT RESOLVED THAT the Rural Municipality of Mountain hereby authorize the purchase of an advertisement in the Military Recognition Book in the amount of $225.00.
For: 7 Against:
CARRIED UNANIMOUSLY
12. Resignation of Reeve
12.1 Head of Council Vacancy
Resolution No: 2022/162
Moved By: Brad Wyatt
Seconded By: Arnie Pedersen
WHEREAS a resignation of the Reeve shall leave the seat of Head of Council vacant until the next General Municipal Election on October 26th, 2022;
THEREFORE BE IT RESOLVED THAT remaining Council of the Rural Municipality of Mountain hereby authorize the following appointments:
Acting Reeve – Stephen Nadolney
Deputy Reeve – Connie Forbes
For: 7 Against:
CARRIED UNANIMOUSLY
12.1.1 Signing Authority
Resolution No: 2022/163
Moved By: Brad Wyatt
Seconded By: Wilmer Malcolm
BE IT RESOLVED THAT Council of the Rural Municipality of Mountain hereby amend the signing authority for members of Council as follows:
Acting Reeve – Stephen Nadolney
Deputy Reeve – Connie Forbes
For: 7 Against:
CARRIED UNANIMOUSLY
12.2 Appointment to the SV Health Facilities Foundation
Resolution No: 2022/164
Moved By: Connie Forbes
Seconded By: Arnie Pedersen
BE IT RESOLVED THAT Council of the Rural Municipality of Mountain hereby appoint Stephen Nadolney to the Swan Valley Health Facilities Foundation.
For: 7 Against:
CARRIED UNANIMOUSLY
13. Adjournment
Resolution No: 2022/165
Moved By: Wilmer Malcolm
Seconded By: Arnie Pedersen
BE IT RESOLVED THAT the Regular Meeting of Council of the Rural Municipality of Mountain be adjourned to meet again on June 8th, 2022.
Meeting adjourned at 2:12 p.m.
For: 7 Against:
CARRIED UNANIMOUSLY