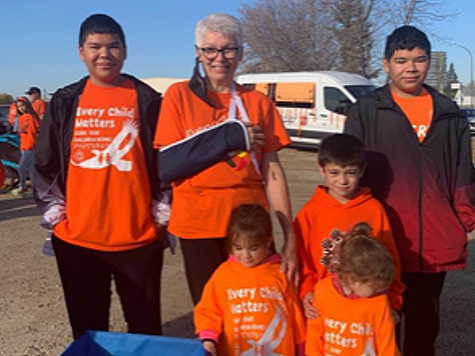 Submitted by: Tanya Powell
A walk to commemorate the legacy of those affected by residential schools was held in Swan River on the National Day for Truth and Reconciliation, Thursday September 30, 2021. The day was perfect with so many in attendance.
The Elbert Chartrand Friendship Centre would like to say a huge thanks to those that helped join us and bring awareness to those that went missing. It is moments like this that we can come together as a community to support many initiatives.