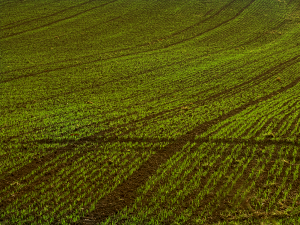 Northwest Region Crop Report Prepared by: Manitoba Agriculture
June 8, 2021 |
Northwest Region
The entire Northwest region received a most-welcome rain this past week. Rainfall amounts ranged from 32 mm up to 107 mm, with Grandview, McCreary and Ruthenia accumulating over 100 mm. Some localized areas received higher amounts up to 125mm.
There was some temporary pooling of water in fields, while areas that received larger amounts continue to hold water in low areas. This rain will help replenish subsoil moisture. Some areas that received lower amounts will still need more to replenish. The recent precipitation and heat moved crops along nicely in the region.
Spring cereals across the region are in the seedling/tillering stage and are in good condition. Field peas are continuing in the vegetative growth and are also looking to be in good condition.
Canola across the region is in various stages. Most of the canola is in the rosette stage except where reseeded or late emergence due to dry conditions. Flea beetles and cutworms continue to be a problem, and have contributed to reseeding many acres as well as multiple insecticide applications.
Herbicide applications continue as stages are reached and conditions allow. The continuous strong winds across the region have made spraying a challenge.
Pheromone-baited traps for diamondback moth and Bertha armyworm monitoring continue across the region. There are some diamondback moths showing up in traps around The Pas and Bowsman. So far, numbers remain below level of concern. Bertha armyworm moths remain low for the start of the trapping period. Flea beetles have been actively feeding on emerged canola and continue to be a problem; windy conditions have moved their feeding down to the canola stems. Feeding damage has resulted in reseeding activity primarily in the Swan River area. Cutworms damage also continues to be a concern in the Swan River area.
The majority of cattle have been put out to pasture. Last weeks' rain and this weeks' heat will bring on much needed pasture growth and advance hay fields. Pasture growth still slow to date. Plant recovery is slow on overgrazed areas. Some early sightings of alfalfa weevil in that crop. Corn silage and greenfeed acres are in good to excellent condition and being sprayed with herbicides. Water supplies on pasture still low.