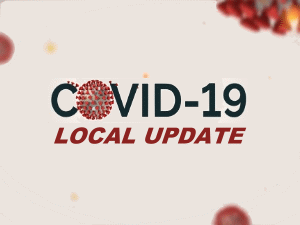 Swan Valley School Division Notice |
Public health has informed us Sunday evening that we have two positive cases of Covid-19 in two different cohorts at Bowsman School. The cohorts affected are the K-3 and 6-8 ones. This will be affecting a wide range of students who will need to isolate. While we await a public health investigation on Monday we will be contacting individuals who we believe are close contacts and advising them and their household members to self-isolate and wait to hear from public health. The students were believed to be at Bowsman when communicable on Wednesday May 26 and the morning of Thursday, May 27th. In Consultation with Public Health and to allow time to do their investigation, Bowsman School will be closed Monday May 31st.
If you do not receive separate direction from the school or a public health official, we do not believe you/your child are a contact and nothing further is required at this time but that could change once public health's investigation is complete. Please note: We are not permitted to release the name or any identifying information about a self-identified or confirmed case of COVID-19 to any member of the school, community, or media. SVSD is and will be cleaning extensively areas of contact on Monday. SVSD will provide an update to Bowsman School parents and any other families affected on Monday for classes on Tuesday. We continue to work with public health officials and will provide more information as it becomes available to the school community.
For more public health information about COVID-19, please visit
https://manitoba.ca/covid19/updates/resources.html
Sincerely,
Jon Zilkey
Superintendent