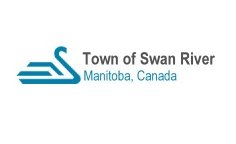 The Council of the Town of Swan River met on Tuesday, February 16, 2020 at 7:30 pm in the Town Council Chambers with Mayor Jacobson presiding along with Councillors Delaurier, Friesen, Moriaux, Gray, Whyte and Wintoniw in person.

Via video conferencing:
Also Present:
Staff – In person: Acting CAO P. Henkelman, Dir. PW D. Poole
Via video conferencing: CFO T. Gnida, Fire Chief D. Fedorchuk
Delegations: Bruce Hardie, PKHC Chartered Professional Accountants
Media: Jeremy Bergen, Star and Times
1. Call meeting to order
Mayor Jacobson called the meeting to order at 7:30 p.m.
2. Adoption of the Agenda
Resolution No: 2021-728
Moved By: David Gray
Seconded By: Phylis Friesen
RESOLVED that the agenda for the February 16, 2021 regular meeting of Council be adopted as received.
Carried
3. Confirmation of the minutes
Resolution No: 2021-729
Moved By: Duane Whyte
Seconded By: Jason Delaurier
RESOLVED the minutes of the February 2, 2021 regular council meeting, February 3, 2021 special council meeting, February 9, 2021 committee of the whole meeting be approved.
Carried
4. Reception of Delegations and Hearings
4.1 CFO and Auditor re Swan River Handi Transit Van 2020 draft financial statements
5. Reception of Petitions
6. Communications
6.1 To receive building permit applications
Resolution No: 2021-730
Moved By: Johnny Wintoniw
Seconded By: David Moriaux
RESOLVED that Building Permits 1/21 through 5/21 with a total estimated value of $183,500 be received.
Carried
6.2 Letter from SVSD
Resolution No: 2021-731
Moved By: Duane Whyte
Seconded By: Johnny Wintoniw
RESOLVED that the letter from the Swan Valley School Division be received.
Carried
7. Reports of Committees
7.1 Director of Public Works Report
Resolution No: 2021-732
Moved By: David Moriaux
Seconded By: Phylis Friesen
RESOLVED the Director of Public Works report be received.
Carried
7.2 Other Reports
7.3 Council and CAO Reports
7.3.1 Acting CAO Report
Resolution No: 2021-733
Moved By: Johnny Wintoniw
Seconded By: David Gray
RESOLVED that the Acting CAO report be received.
Carried
8. New Business
8.1 Centennial arena ice
Resolution No: 2021-734
Moved By: Duane Whyte
Seconded By: David Gray
RESOLVED that the Centennial Arena continue to keep the ice plant shut off and run natural ice in the facility.
BE IT FURTHER RESOLVED that the ice be available for rental as long as the weather permits.
Carried
8.2 Organizational Chart
Resolution No: 2021-735
Moved By: Jason Delaurier
Seconded By: Johnny Wintoniw
RESOLVED that the organizational chart be approved.
Carried
8.3 Outdoor arena rental rate
Resolution No: 2021-736
Moved By: Jason Delaurier
Seconded By: Johnny Wintoniw
RESOLVED that the rental rate for the outdoor arena be $28.57/hour plus GST which includes one flood per rental.
BE IT FURTHER RESOLVED that users of the facility provide their own pucks for use.
Carried
9. Unfinished Business
10. Accounts
10.1 To approve accounts
Resolution No: 2021-737
Moved By: David Gray
Seconded By: David Moriaux
RESOLVED THAT the accounts as follows be hereby approved for payment:
1. General Account Cheques No. 27204 to No. 27256 as listed on Schedule A totaling $85,273.06
2. Payroll Account Cheques No. 4810 to No. 4815 as listed on Schedule B totaling $76,358.40
3. Direct Deposit in the amount of $29,540.00 as per Schedule C.
4. Direct Deposits totaling $13,217.78 as per Schedule D.
Carried
10.2 To approve Swan River Handi Transit Van draft 2020 financial statements
Resolution No: 2021-738
Moved By: Johnny Wintoniw
Seconded By: David Gray
RESOLVED THAT the Swan River Handi Transit Van Draft Financial Statements for the Year Ended December 31,2020 be approved, and the Independent Auditor's Report thereon be accepted as presented.
Carried
10.3 To adopt the January 2021 financial statements
Resolution No: 2021-739
Moved By: Johnny Wintoniw
Seconded By: David Gray
RESOLVED that the Financial Statements for the One Month Ending January 31st, 2021 be adopted as received.
Carried
11. By-Laws
11.1 3rd Reading By-Law 20.2020
Resolution No: 2021-740
Moved By: David Gray
Seconded By: Duane Whyte
RESOLVED that By-Law No. 20.2020 being a By-Law of the Town of Swan River to regulate the proceedings and conduct of the council and the comittees thereof be read a third time and passed.
Jason Delaurier – yes
Phylis Friesen – yes
David Gray – yes
Lance Jacobson – yes
David Moriaux – yes
Duane Whyte – yes
Johnny Wintoniw – yes
Carried
12. Notice of Motion
13. In Camera
Resolution No: 2021-741
Moved By: David Gray
Seconded By: Jason Delaurier
RESOLVED that, pursuant to Section 152(3) of the Municipal Act, Council go into Committee and close the meeting to the public.
Lawsuit
Negotiations
Carried
14. Out of Camera
Resolution No: 2021-742
Moved By: David Gray
Seconded By: Phylis Friesen
RESOLVED that pursuant to Sections 152(4) of the Municipal Act this meeting be reopened to the public.
Carried
15. Adjournment
Resolution No: 2021-743
Moved By: Phylis Friesen
Seconded By: David Gray
RESOLVED that this regular meeting of Council now adjourn at 8:58 pm.
Carried