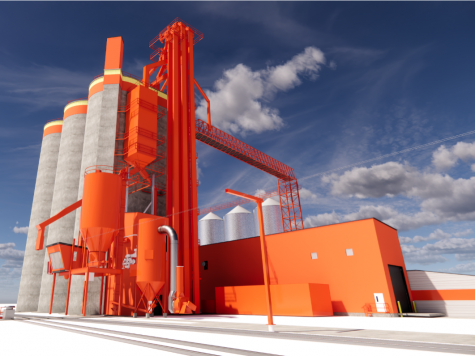 Submitted Story |
Earlier this week, Richardson Pioneer Ltd. announced plans to construct a new 30+ million dollar high throughput elevator in Swan River. While most recognize this announcement as positive investment in our valley, and the continuation of a strong regional agricultural partnership, what does the addition of a high throughput elevator actually mean from a technical perspective?
The existing heritage elevator that has come to be recognized as a landmark for those travelling north along highway 10, will be replaced by a far more efficient modern day model. True to its name, the high throughput elevator is designed to provide faster unloading of trucks, faster loading of train cars, as well as blending, cleaning, and drying services previously only available at larger terminals.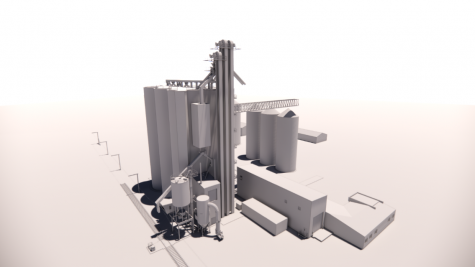 Of particular interest is the addition of a loop track loading system. While most existing grain elevators accommodate a 100 car loading system, the Swan River loop track addition will mean a configuration that can now accommodate 150 cars. The broken track system currently in place loads several train cars in one sequence, then requires track changes to move the loaded cars out, and bring in the next set for loading. It also requires that access to Road 218 W is blocked off for a length of time while the train engine reconfigures the cars. The additional land purchased will now accommodate one continuous dedicated loop track for up to 150 train cars, requiring no track changes or interruptions to access.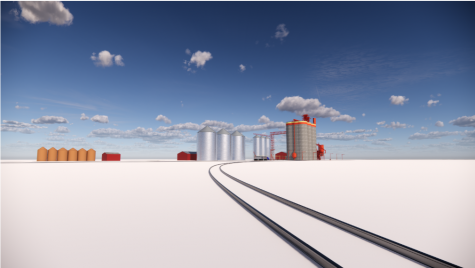 The new concrete workhouse will provide 17,500 metric tonnes of storage, high speed receiving will see an increase to 30,000 bushels per hour, while high speed loadout will increase to 60,000 bushels per hour, roughly double the current loadout speed. Product from the new high throughput elevator will hit all major export corridors and will continue to service Yorkton crush plant.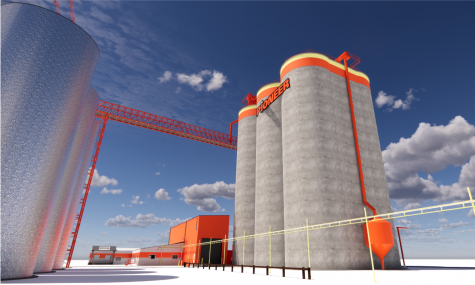 Richardson International Chief Operating Officer Darwin Sobkow says this redevelopment project emphasizes Richardson's commitment to growers in the region. He further explains how much Richardson has valued the partnership from local growers over the past several decades, and expresses that they want to emphasize their ongoing commitment to them in return. He notes that in addition to the property purchased for this upgrade, additional land has been purchased in order to accommodate future growth in the crop inputs business.
Aside from the obvious economical benefits that a construction project of this size means for our valley, the Richardson Foundation will look for new opportunities to invest in the community. Richardson has contributed more than $700,000 to fund 42 community projects across Manitoba since 2018, and funding has been allocated to Swan River for both past and future local projects.
Construction is slated to start this spring, as soon as site conditions allow. Swan Valley RISE looks forward to serving as a liaison with the General Contractor to ensure that they are aware of all available local services, and we look forward to the economic infusion this will bring to our community!
Lauren Grey
Economic Development Officer
Swan Valley RISE