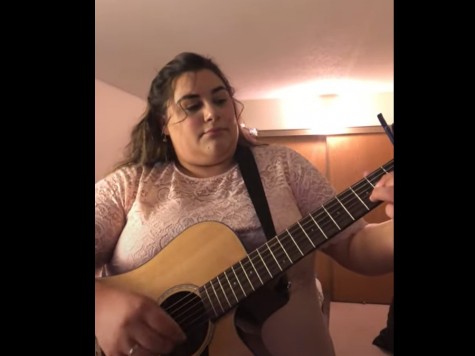 Submitted Story |
Swan Valley Credit Union (SVCU) made the decision to move our 2020 Talent Stage from a physical stage to a virtual one after COVID cancelled the Northwest Roundup and Parade this summer and despite the lack of personal contact it was very well received.
Similar to past years we had 30 spots available and that field was narrowed down to 3 semi-finalists. We also opened up the competition to all genres of music stepping back from requiring country music only. This change expanded our talent pool and we look forward to seeing new and upcoming talent on our stage in future years. We also asked our finalists to talk about why music is so important to them and this gave us added insight into why competitions like ours whether it is on a physical stage or virtual one, is so important.
Once again in the finals is last year's Talent Stage winner Julianna Moore of St. Lazare Manitoba with first time finalists Jennifer Haas of Yorkton Saskatchewan and local Deb Tripp of Minitonas. Our knowledgeable panel of judges, Chris Chmelowski, Mark Matejka and Glenda Turton scores accounted for 50% of the finalists score with the other 50% coming from community votes on our facebook page. The talent and competition was very close, however Julianna Moore pulled ahead of her competition with the most facebook votes. Congratulations Julianna!
Our contestants each received $500 for making it to the finals and our Grand Finale Winner, received an additional $500 for $2000 in total prize money.
If you did not get a chance to see our contestants, please check out SVCU's facebook page or click the links below!
Jennifer Haas 1
Jennifer Haas 2
Thank you and we look forward to seeing the show continue in 2021!