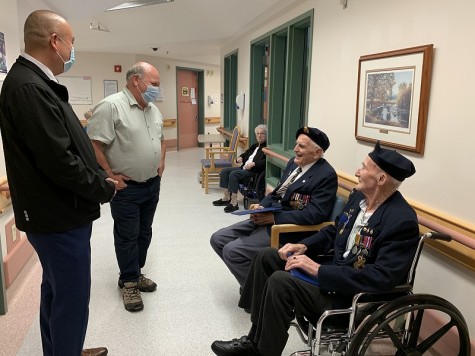 Special Military Envoy, MLA Jon Reyes presented Comrade Brooks, Comrade Fulford (pictured above) and Comrade Nowak (pictured below) with a certificate, letter and a coin thanking them for their service in WWII.
Submitted Story – Rick Wowchuk, MLA for Swan River Constituency, welcomed the Special Military Envoy, MLA Jon Reyes, as part of his tour following the passing of Bill 200, The Municipal Assessment Act, which will grant organizations across the province such as the Royal Canadian Legion and the Army, Navy, Air Force Veterans (ANAVETS) the same property tax exemptions and local improvement levies that they currently have in Winnipeg.
"Our veterans have made an invaluable contribution to society and we recognize and honour their sacrifice," said Reyes. "Manitobans know and appreciate the impact that veteran's organizations have as hubs in their communities and Legions have never faltered in trying to improve the lives of veterans and ex-service members, so our government cannot falter on them."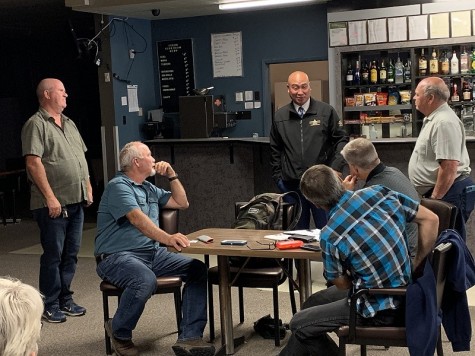 One of the key Progressive Conservative campaign promises was to provide better services for Manitobans by harmonizing municipal property tax exemptions across the province. By harmonizing property tax exemptions, veterans' organizations will have an extra $96,000/year to put towards supporting veterans.
"Our Progressive Conservative government understands the significance of preserving these important hubs," said Wowchuk. "Providing tax relief to Veterans' Associations is another way we can give back and show our appreciation to veterans while helping the Manitoba Legion and ANAVET organizations."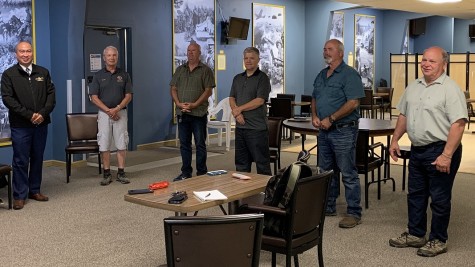 The Municipal Assessment Act is one of several positive steps the Manitoba government has taken to support Manitoba's veterans. The Manitoba government has also provided more than $50,000 in grants to boost the Military Memorial Conservation fund to $100,000 annually for projects across Manitoba.