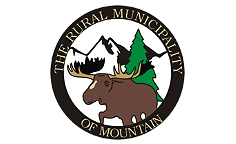 Minutes of the Special Meeting of Council of the Rural Municipality of Mountain held Tuesday, May 5th, 2020 via Video Conference.
Members Present:
Reeve: Robert Hanson

Councillors: Steve Nadolney, Nestor Rizok, Connie Forbes, Arnie Pedersen and Brad Wyatt.
Councillor Malcolm was absent without notice.
CAO Paige Larocque was present and acted as secretary.
Finance Officer Kim Paterson was also present.
1. Call to Order
The meeting was called to order at 1:05 p.m. by Reeve Robert Hanson, quorum being present.
2. Adoption of Agenda
Resolution No: 2020/164
Moved By: Stephen Nadolney
Seconded By: Arnie Pedersen
BE IT RESOLVED THAT the Agenda for the May 5, 2020 Special Meeting of Council be adopted as presented.
For: 6 Against:
CARRIED UNANIMOUSLY
3. General Business
3.1 Birch River Water Plant Upgrades: Tender Review
3.1.1 Filtrum Inc.
Resolution No: 2020/165
Moved By: Brad Wyatt
Seconded By: Connie Forbes
BE IT RESOLVED THAT Council of the Rural Municipality of Mountain hereby award the contract for Birch River Water Plant Upgrades to Filtrum Inc. in accordance with Tender Specifications and Documents as per Schedule 'A' attached hereto;
AND THAT the Reeve and CAO be authorized to sign on behalf of the Municipality.
For: 6 Against:
CARRIED UNANIMOUSLY
4. Adjournment
Resolution No: 2020/166
Moved By: Stephen Nadolney
Seconded By: Arnie Pedersen
BE IT RESOLVED THAT the Special Meeting of Council of the Rural Municipality of Mountain be adjourned.
Meeting adjourned at 1:13 p.m.
For: 6 Against:
CARRIED UNANIMOUSLY