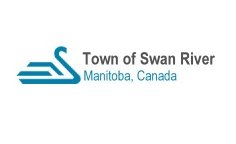 Town of Swan River Public Notice
Citizens of the Town of Swan River,
And the Swan Valley,
We have reviewed the Restoring Safe Services announcement from the Province issued yesterday and will be re-opening the Town Office reception desk to the public on Monday, May 4. A maximum of 3 people will be allowed in the reception area and 3 in the lobby at any one time. Please follow the arrows, use hand sanitizer and ensure you are following physical distancing requirements.
We are now accepting e-transfers for any bill payments. Payment can be sent to paybill@townsr.ca. We continue to offer the the drop box at the front of the office or the online payment option can accessed through your financial institution.
Our playgrounds and skatepark will also be re-opening on Monday. As per provincial requirements, a distance of at least two metres must be maintained between users, except for brief exchanges. The Aquatic Centre remains closed at this time.
The community has done a great job adhering to the Public Health orders. Let's keep it up to help stop the spread. We continue to evaluate this evolving situation and update the community accordingly. Visit https://manitoba.ca/covid19/ for more information.
Thank you,
Mayor Lance Jacobson
Town of Swan River