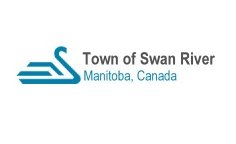 Town of Swan River Press Release |
March 23, 2020
Citizens of the Town of Swan River,
And the Swan Valley,
In light of the recent escalation of government actions toward dealing with COVID-19, the Town of Swan River is taking the following steps:
➢ Municipal office will close to the public effective at 12:00 pm today (March 23,2020) until further notice.
➢ Invoice and account payments are still being processed.
➢ Payments can be paid by mail, dropped in the mail slot at the office or online.
➢ You can reach us by phone at 204-734-4586 during regular business hours: 8:30 am – 4:30 pm, Monday – Friday
Please ensure you continue to follow social distancing practices (staying 6 feet apart) as well as other precautions such as washing your hands frequently, avoid touching your face and coughing or sneezing into your sleeve or tissue. This well help protect you and other members of our community.
We will continue to evaluate this evolving situation and update the community accordingly. Visit https://manitoba.ca/covid19/ for more information. You will find contact info for Health Links on this page as well as a screening tool if you are experiencing symptoms.
Thank you,
Lance Jacobson – Mayor
Town of Swan River