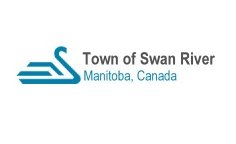 Town of Swan River Press Release |
March 16, 2020
Citizens of the Town of Swan River,
And the Swan Valley,
The Mayor and Administration met this morning to determine our steps going forward with regards to the COVID-19 virus. After the meeting and in continuing consultation with the Council via email, it was determined that the most prudent course of action would be to close the recreation facilities in an orderly manner.
Therefore, in an effort to minimize the spread of COVID-19 in our community, the Town of Swan River indoor recreational facilities will be closed beginning Tuesday, March 17, 2020. This is being done to reduce the risk and minimize the strain on our healthcare system. This includes the Swan Valley Credit Union Aquatic Centre, Centennial Arena and the Veterans Hall. The Food Processing Centre will remain open at this time. Aquatic Centre memberships will be extended to compensate for the closure. All our outdoor parks remain open.
The recreation facilities will reopen as soon as it is advisable to do so. As always, we are trying to act in the best interest of our residents and Valley users.
We will continue to evaluate this evolving situation and update the community accordingly. We encourage you to visit https://manitoba.ca/covid19/ for information on the Province of Manitoba's Coronavirus response.
Thank you,
Lance Jacobson – Mayor Town of Swan River