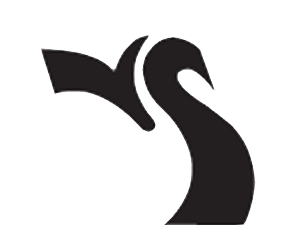 Swan Valley School Division | March 13, 2020
Dear students, staff and parents;
The Minister of Education has just announced that on March 23- April 13 school classes will be suspended (spring break inclusive). All staff will be reporting to work during these two weeks but there will be no students.
We will be exploring options during this time for our students. For next week we will be following the guidelines in our initial letter below:
School divisions have been working to provide coordinated responses in relation to COVID-19 (Coronavirus), and in doing so have consulted with the provincial government as well as the Chief Public Health Officer for Manitoba. The situation within Manitoba remains very fluid, changes continue to occur day by day.
As has been previously communicated, with SVSD we have taken additional measures in an effort to reduce the spread of illness within our school communities. This includes looking at additional cleaning/disinfecting on our buses, and requiring all staff and/or students who are ill to stay home and seek medical attention particularly if travel has been involved. We continue to emphasize the importance of hand washing, covering coughs/sneezes and students avoiding sharing food or drink. Schools are avoiding large group gatherings, and as much as possible extra space is to be created in our classes. We have also created an information link on our website www.svsd.ca , which will be updated as we get more information.
All divisional superintendents met today to look at common things that they will be doing in the province. As a result of these meetings and at the direction of the Department of Education, the following action is being taken within SVSD and other Manitoba school divisions:
1. All Kindergarten to grade 12 classes will be closed for a period of three weeks, a week before spring break, and a week after the regularly scheduled spring break (March 23- April 10).
2. Above and beyond that these following measures are effective Monday, March 16 and until further notice:
-Schools and regular bus routed remain open, but activity is being reduced to only what is required for education programming.
-All extra-curricular activities are on hold, both within the school as well as any travel for extra-curricular activity. This includes everything from sports, music, band, etc. When classes end students go home, there are no after school activities/practices.
-All field trips, whether within the division or outside, are cancelled.
-All scheduled incoming guests to schools, presentations, performances, are cancelled.
-All assemblies are cancelled.
-Use of schools from outside user groups is cancelled.
-All staff professional development that is outside of the division that cannot occur online is cancelled.
-Any parent-teacher conferences for next week will be cancelled. Parents can still reach out to schools by telephone if they need to connect with their teachers.
-All student work placements/internships are on hold.
More information will be coming as this situation evolves.
We understand these are large changes and we ask for your assistance and patience in working with us. We will continue to update our school communities, including parents/guardians, with any further developments. Thank you.
Jon Zilkey, Superintendent, Swan Valley School Division