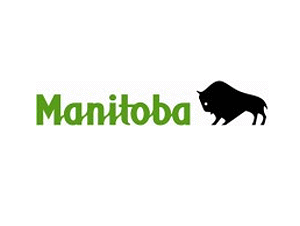 Province of Manitoba Media Release |
Three new members and two returning members have been appointed to the Fish and Wildlife Enhancement Fund (FWEF) Committee's Fish Enhancement Subcommittee (FES) and Wildlife Enhancement Subcommittee (WES).
Agriculture and Resource Development Minister Blaine Pedersen made the announcement December 11, 2019.
"The subcommittees of the FWEF provide critical input to proposals that are submitted to receive support under the Fish and Wildlife Enhancement Fund," said Pedersen. "The board relies heavily on the expertise of the subcommittees and I'm confident the individuals being appointed today will provide the insight needed to move enhancement initiatives forward."
The new appointment to the Fish and Wildlife Enhancement Fund Committee is Robert (Bob) Sopuck (Dauphin) as the chair.
New appointments to the Fish Enhancement Subcommittee are Todd Yakielashek (Swan River) and Jim MacMillan (Dauphin).
Returning appointments to the Wildlife Enhancement Subcommittee are Aaron Goethe (Swan River) and Barry Sadlowski (St. Andrews).
The minister thanked outgoing board members for their service.
The Fish and Wildlife Enhancement Committee and its subcommittees are established under The Fish and Wildlife Enhancement Fund Act. The purpose of the committee is to deliberate on funding proposals for fish and wildlife enhancement and provide recommendations to the minister of agriculture and resource development. Each subcommittee, one for fish and one for wildlife, must review all proposals for enhancement initiatives that seek financial assistance from FWEF and recommend initiatives for funding.
The minister also noted these appointments support the Manitoba government's efforts to continue to refresh the agencies, boards and commissions of the province, ensuring Manitobans continue to be represented in these important positions by highly qualified and enthusiastic individuals.