Submitted by Jayne Leadbeater |
At the SVRSS Cafeteria, last Wednesday, 4 December 2019 over 70 people enjoyed a musical evening presented by Swan Valley Community Band who were performing their 26th Christmas Concert, "FLURRIES OF THE SEASON!"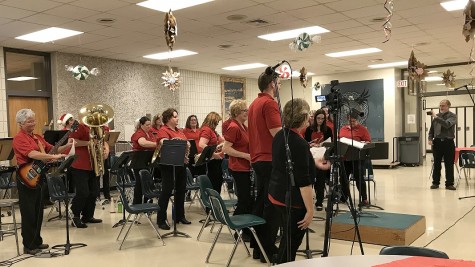 Lots of familiar faces were in attendance, with a few from as a far away as Edmonton and New York. Who knew we were that renowned! The Valley's own ACCESS TV cameraman, Kevin Penner, was once again filming the performance for others to view. He is seldom NOT there.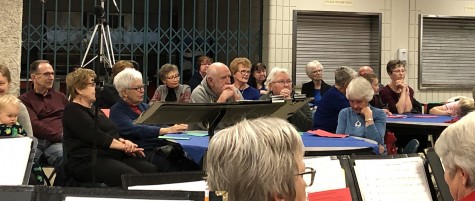 As usual, we had guests add to the colour of the program. This year was "Highly Strung" Ukulele Ladies Group playing and singing Christmas favourites. The smiles on their faces showed the fun they were having.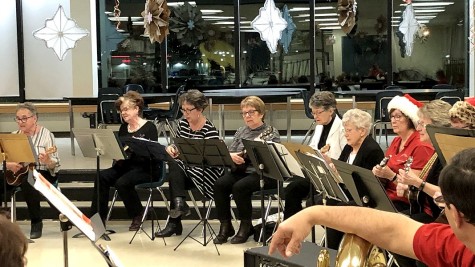 Following the performance, everyone was invited to share in Christmas Hot Cider, Goodies, and Conversation.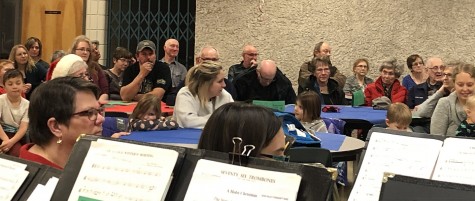 Swan Valley Community Band is led by our Director/Founder, Julie Kooistra. Please consider joining our group. We welcome anyone who has an interest in music, learning or playing an instrument whatever the age, and having fun!