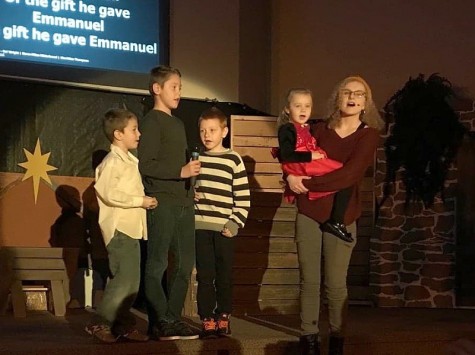 Submitted by: Kendra Thiessen |
Taking place on Sunday, December 1, 2019 Madge Lake Bible Camp's Christmas Musical and Dessert Theater was a wonderful evening. This year's performance included live music, delectable desserts and a guest performer from the Swan Valley, Tim Mueller on dobro, mandolin and guitar. A big thank-you to all who attended and supported this event and the camp!
A Gift for All is the story of two teenage girls, Charity and Hope, shopping at the mall with Hope's annoying little sister as a tag-along.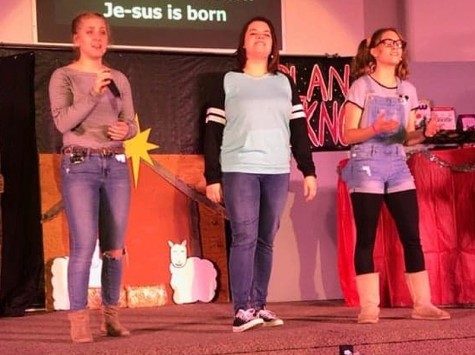 In a magical bookstore, the girls are transported back to Bible times where they meet the shepherds, witness the angels and help the wisemen (and woman) to decide what gifts to give the new King.
This story is about discovering the best and the only lasting gift, Jesus.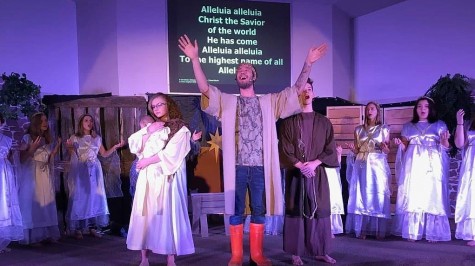 Excellent work done by directors Ryan and Andrea Wiesner along with the cast and crew, all of which had been staff at Madge Lake Bible Camp in the summer. Thanks again to CBF for hosting the event. Merry Christmas and a happy new year!