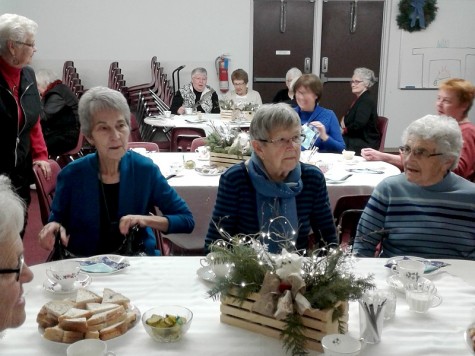 Submitted by: Renate Wille |
The Lutheran Fall Tea held on November 16, 2019 was a beautiful event, as it always has been. This was the first time in our new home at St. James Anglican Church. It is a learning curve when two congregations share a home, like a couple merging their households, but it worked out well.
The guests had a good visit, and the location is secondary for fellowship and friendship.
The beautiful Christmas wreath (door prize) was won by Karen Gordon.