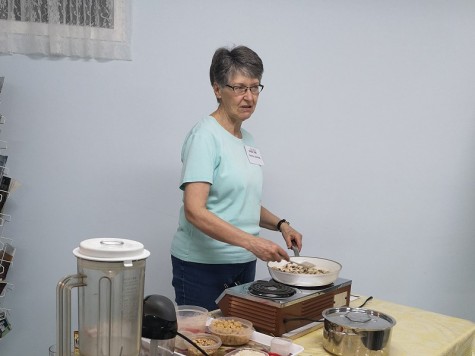 Submitted by Donna Leming |
Monday evening, November 4, 2019 a small group of ladies attended a Plant-based Cooking Class in the Swan River Seventh-day Adventist Church basement Meeting Room. They watched as Linda Ogram and Donna Leming demonstrated how to prepare some dishes.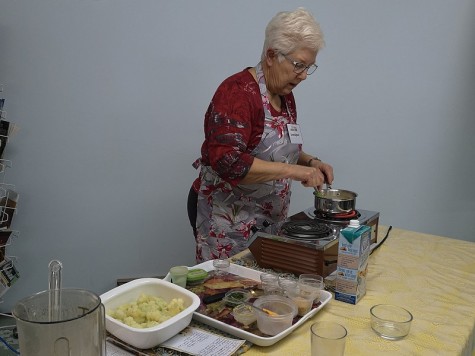 The ladies were then shown ways to plate their creation for serving. Everyone enjoyed the samples and went home with some hearty vegetarian recipes suitable for the coming Holiday Season.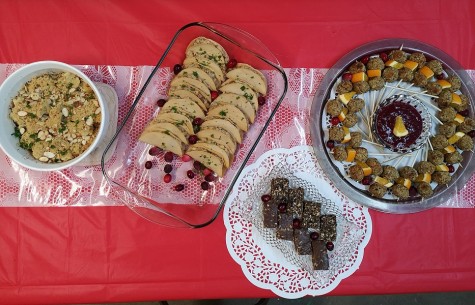 David Ogram shared some important factors in how to live a healthy life style using the acronym: A NEW START.
A – Attitude of Gratitude
N – Nutrition
E – Exercise
W- Water (Seven, 7-8 ounce glasses per day)
S – Sunshine (Try to get 15 or more minutes of sunshine every day. Avoid sunburn.)
T- Temperance (Avoid what is harmful. Use moderation even in good things.)
A – Get as much fresh outdoor air as possible every day.
R – Get approximately 8 to 8.5 hours of sleep a day and take 1 full day of rest a week.
T – Trust in God.
There will be one more Cooking Class this year featuring plant-based holiday meals at the Adventist Church on Monday, November 18 at 7:00 pm.
Everyone is invited to attend. If possible, please pre-register so we will know how many food samples to prepare.
Please contact:
David or Linda Ogram – (204) 734-4868;
Donna Leming – (204) 525-3095 or
Linda McCullough – (204) 281-0483.