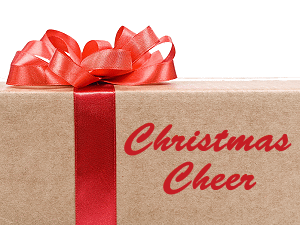 Submitted by:
Swan Valley Christmas
Cheer Board
The Christmas season is a time for goodwill and the Christmas Cheer Board needs your help in order to provide Christmas Hampers to less fortunate families in the Swan River Valley.

Donations of the following items are required:
1. Non-perishable food items
2. Toys – new and gently used (clean and in good condition)
No Used Stuffed Animals Please
Please donate in the marked boxes in various Businesses throughout the Town. Donations can also be dropped off at your municipal office during regular office hours.
All donations must be received by Monday, December 16/19, 12:00pm
The Swan Valley Christmas Cheer Board Application Forms
Available at your Municipal Office and
The Elbert Chartrand Friendship Centre
Between 9:00 am & 4:00 pm
Monday, November 14, 2019 to Friday, November 15, 2019
Must be completed and returned by 4 pm Friday, November 15, 2019
Phone or walk in applications will ONLY be taken on
Sunday, November 17, 2019 at Veterans Community Hall
Legion Room (119 – 6th Ave. N. – entrance off back lane)
From 10 am to 2 pm 204-734-2285 (Do not call this number after 2 pm)
If you are a family in need or know of someone needing assistance please come in or call us on November 17, 2019 between 10 am and 2 pm.
Hampers will be available December 19, 2019
Anyone interested in helping with the Christmas Cheer Board call Crystal at 734-9469. Thank you.