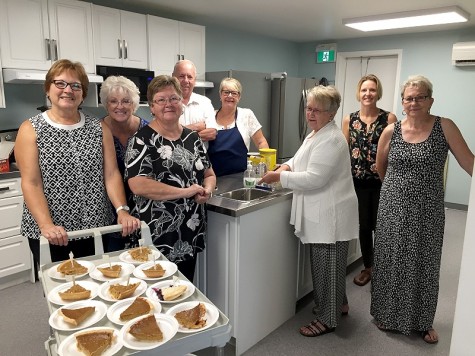 Submitted by: Teresa Mckay
The Tent Town Garden Club held its annual fruit festival on Saturday, September 7th, satisfying the tastebuds of many valley residents with scrumptious pies, baked and served by the volunteers of the club and community.
We had a wonderful turnout again and we are grateful to all who come from around the valley to support us. The funds generated from our event are used to purchase plants for our pots and gardens in Minitonas. It's always a pleasure to visit with many who support us year after year as well as those new to our community and valley.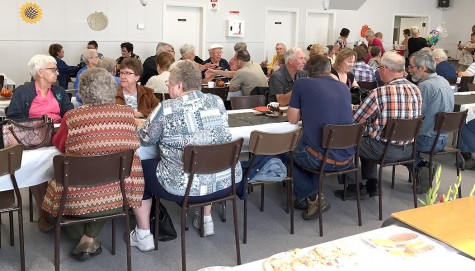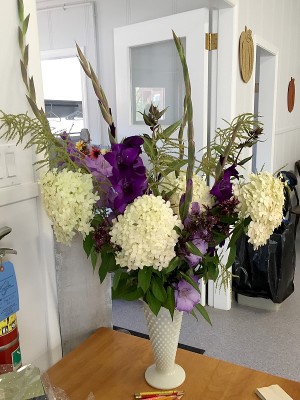 Thanks also to those who purchased raffle tickets on the baskets, bought baking, preserves and vegetables.
This beautiful bouquet was one of the many door prizes won throughout the afternoon.
We were grateful to have Murray Maclure from Terry's Greenhouse join us to present the plaque for the annual people's choice award. Each year it is sponsored and presented by Murray to gardeners whose yard stands out, and our recipients this year are Leonard and Betty Dolenuck.
Their hard work is very evident in the many beautiful blooms and carefully designed areas of their yard in Minitonas. Congratulations and thanks to Murray and Betty of Terry's Greenhouse for your support and generosity of the garden club.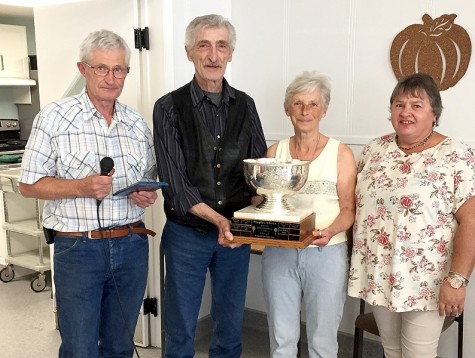 Pictured above is Murray Maclure of Terry's Greenhouse, Leonard and Betty Dolenuck and our club president, Lynda Leslie.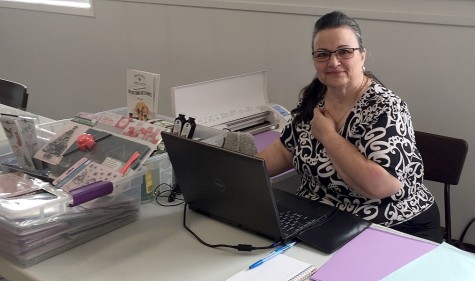 Pictured above is Evelyn Yelinek who has a wide assortment of stamps, paper, Watkins products and baking provided by her son.
Lori Zagrobelny had a display of ceramics she sells, and Pretty Valley Honey also joined our vendor row with all the sweet things the bees provide. Thank you ladies for adding variety and products to our day.
We appreciate all the support and we look forward to seeing you all next year!