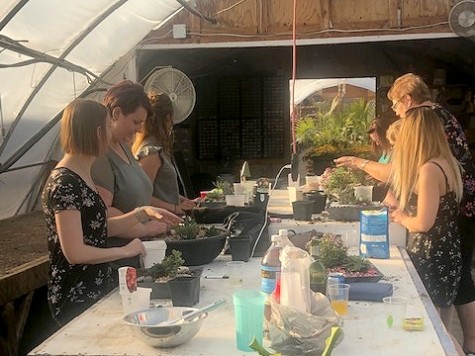 Submitted by: Deanna Chess
The Swan Valley Animal Protection League held their annual Plant Night on Tuesday June 5, 2019. About 10 ladies attended the night and created a variety of different planters under the instruction of Lynn from Lynn's Plants and Things.
It was a fun evening for everyone who attended and a couple cats even made an appearance which was very fitting for a SVAPL fundraiser! Thank you to Lynn's Plant and Things for hosting another great fundraiser and thank you to everyone who attended!