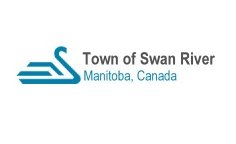 Town of Swan River Media Release |
The Council of the Town of Swan River is pleased to announce the appointment of Mr. Charles Croll to the position of Chief Administrative Officer.

Mr. Croll comes to the Town of Swan River from the Municipality of Grandview where he served as Chief Administration Officer.
In addition to municipal experience, Mr. Croll brings with him a Civil Engineering Technology Diploma and an Executive Diploma in Municipal Management. Qualifications also include diplomas and certificates in asset management; as well as, qualifications in municipal operations and services. Charles continues to complete the remainder of his master's degree in Project Management.
Mr. Croll's new role will include relocation to Swan River along with his wife Tracy. Charles passions include involvement in 4-H and archery. Charles looks forward to becoming involved within the community and its many organizations.
Mayor Jacobson, along with the entire council are pleased with the decision, and look forward to Mr. Croll's start date of June 10, 2019.