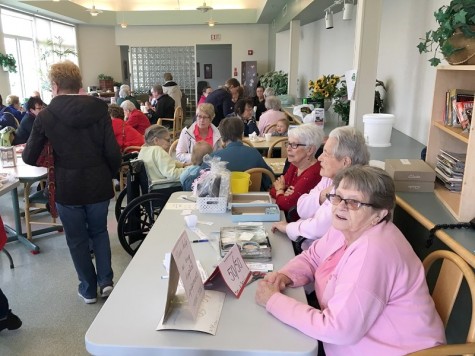 Submitted by: Gloria Kutynec |
The Swan River Valley Health Auxiliary had a wonderful turnout the Annual Strawberry Tea on May the 10th, held at the Swan River Valley Health Facility cafeteria lunch room.
Delicious strawberry shortcake was served, along with a sale of baking and plants.
The winner of $1505.05 for the 50/50 was Naomi Griffith. And winner of the Mary Kay basket donated by Lee Graff, was won by Louise Assoignon. Congratulations!
Besides the money from the 50/50, the Tea raised $971.55, making a total raised to $2476.60; that will be used towards purchase of equipment for the hospital.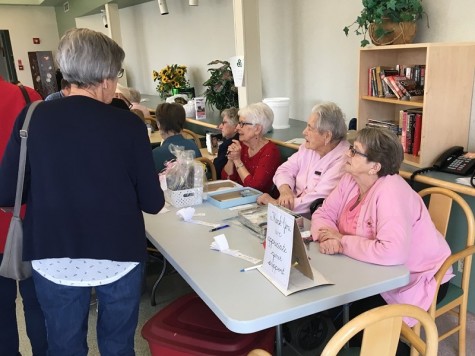 The auxiliary would like to thank everyone who came out to support this annual fund raiser. Also thanks goes out to the Swan Valley Coop for their generous donation; and the hospital cafeteria staff for their help and support. And last, but not least, to everyone who donated baking, plants and their time to help out for this very worthwhile cause.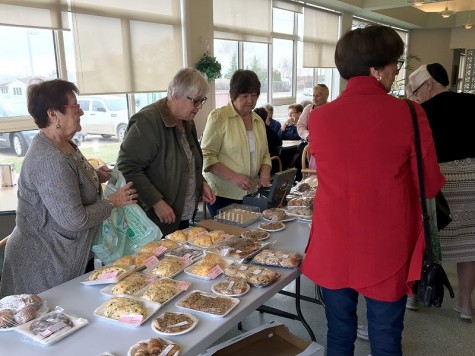 Swan River Valley Health Auxiliary Items Purchased
2010 Sep
2011 Apr
2011 Oct
2011 Oct
2011 Oct
2012 Sep
2012 Sep
2012 Sep
2013 Apr
2013 Apr
2013 Nov
2013 Nov
2013 Nov
2014 May
2014 Nov
2015 Dec
2016 Sep
2017 Jan
2017 Oct
2017 Oct
2018 Dec
2018 Dec
2019 Jan
2019 Jan
2019 Apr
I.V. Infusion Pumps
2 Pressures Relief mattresses
Ear Wash System Plus
2 Regular Size Wheelchairs
Vital Signs Monitor With NIBP
ABPM System
2 Bariatric Wheelchairs
2 Recliner Lift Chairs
1 Oximax N85 Capno-Oximeter (Tyko)
NIBP W Printer Monitor ECG Patient Cable 5 Lead
Radical 7 BP Machine (Masimo)
Vital Signs Monitor NIBP & Mobile Stand
Broda HRT Chair for ETU
3 Colleague Single Channel Pump
Glidescope (Verathon)
Pediatric Glidescope
Broda With Tilt Recliner
2 Exergen Temporal Thermometers
Air Mattress
2 Vital Signs & BP Monitors w Mobile Stands
2 Air Mattresses
3 Locking Medical Carts
Bariatric Wheelchair Scale (Dialysis)
5 Wall Mount Vital Sign Monitors (ER)
2 Portable Vital Sign Monitors w Printer and stand (ER)

17,548.00

11,500.00
512.29
640.00
3,121.41
2,977.75
6,800.00
1,990.00
3,235.50
5,888.61
4,762.18
3,591.12
2,195.00
6,642.00
14,713.04
6,575.56
3,252.41
1,251.77
1,642.00
6,776.82
3,284.00
22,164.42
2,930.01
5,741.84
9,641.80