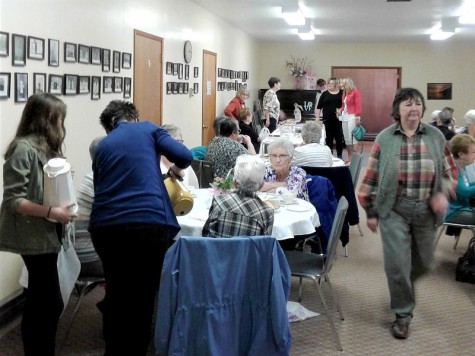 Submitted by: Renate Wille |
The Trinity Lutheran Church Spring Tea on May 11, 2019 was a great reason to get together, visit and buy delicious baked goods.
The room was beautifully decorated, and the volunteers in the kitchen and on the floor were happy to welcome all guests.
Thanks to all who came. You made the afternoon special!