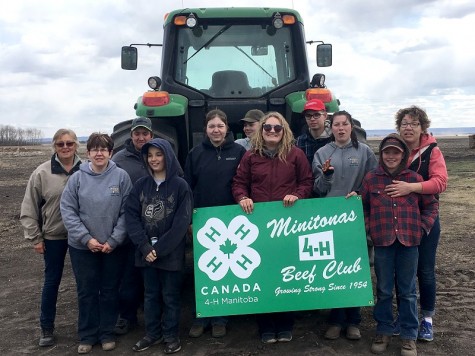 Submitted by: Ione Anderson |
4-H in rural areas is more than meetings, record books and achievements. It's about "learning to do by doing", it's about head, health, heart and hands, and above all else it's about family. Doug Glasscock supported the Minitonas 4-H Beef Club throughout his life and through his passing found ways to do so again. Through memorial donations and asking us to provide lunch at his farm auction but mostly by giving us a way to come together – supporting his family and each other now that he is no longer here on this earth.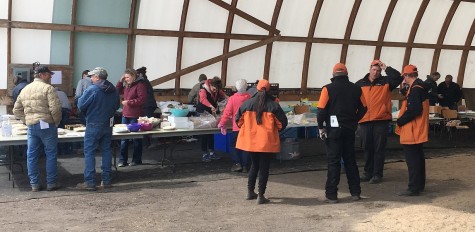 On April 30, 2019 at D&S Stock farms 8 miles north of Minitonas, the club served up burgers, drinks and pie to auction goers.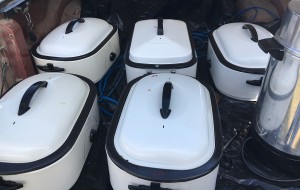 The club is thankful to the Glasscock family for asking them to serve lunch, to the Wenzel family for helping organize everything and to all the people that made cakes and pies to donate (many of whom had children in the club many years ago).
After the sale was finished the remaining goods were auctioned off with some pies fetching as much as $100. The club raised over $3500 during the day and Ritchie Brothers Auctioneers' will be making an additional contribution of $1000 to the club.
As the 4-H pledge reads "for our club, our community and our country"