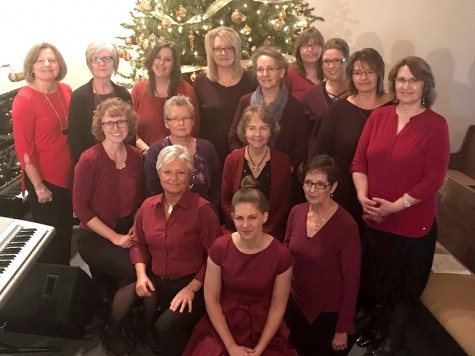 Pictured above: Just for Joy Singers – Back Row: Linda Fried, Melody Hunt, Margaret Nemez, Lisa Eisner, Darlene McKibben, Tobey Thiessen, Kelly Burick, Alicia Friesen, Katharina Rinsdorf, Middle Row: Lydia Neufeld, Rita Thiessen, Peggy Kalynuk, Front Row: Cheryl Dahl, Rachel Eisner, Evelyn Bredin, Missing: Grace Jersak
Submitted by: Darlene McKibbon |
The Just for Joy Singers 2018 Musical Christmas Concert on the theme of One Holy Night was held on Sunday, November 25, 2018 at 2:30 p.m. in the Temple Baptist Church.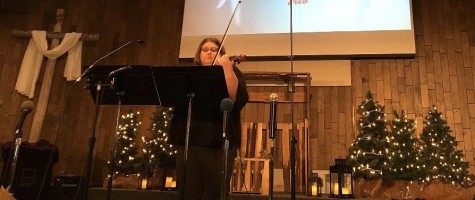 Special guests included Brenna Smith on violin (pictured above), Nadia Neufeld on pan flute, and the Swan Valley Bible Fellowship orchestra (pictured below): Manuel Isaak, Erika Isaak, Jannick Dueck, Tabea Dueck, Frederike Neufeld, Sandra Neufeld, and Gabriela Neufeld.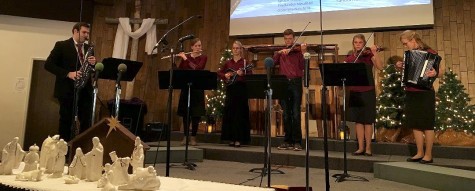 Special thanks to George Oberlin (sound), Bernard Bredin, Dennis Kalynuk (ushers) and the Temple Baptist Church for the use of their facilities.
The concert was well attended and a portion of the silver collection will be donated to local cancer care.