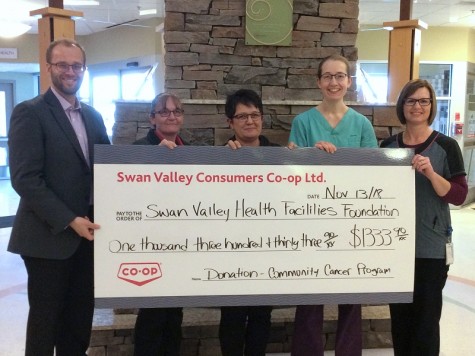 Submitted by: Swan Valley Consumers Co-op
In October 2018, we asked you, our loyal customers to donate to our local Community Cancer Care Program at the Swan Valley Primary Care Centre. The Swan Valley Co-op then matched the amount.
We are proud to present a cheque for $1,333.90!
We are proud to be part of this community & are happy to lend a hand towards projects & partnerships that are doing good things close to home.