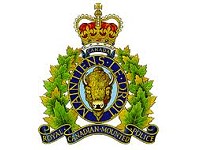 RCMP Media Release At approximately 5:50 pm on November 18, 2018, Dauphin RCMP responded to a report of a two-vehicle collision on Highway 5, just east of the junction of Provincial Road 274, located approximately 10 kilometres west of Dauphin.
The investigation has determined that an eastbound vehicle, being driven by a 62-year-old female from Swan River, crossed over the centre line and collided with a westbound minivan, being driven by a 16-year-old male from Ashville.
The 62-year-old female driver was pronounced deceased at the scene and the 16-year-old male was transported to hospital with minor injuries.
Officers believe both drivers were wearing their seatbelts and that alcohol was not a factor in the collision.
Dauphin RCMP, along with a Forensic Collision Reconstructionist, continue to investigate.