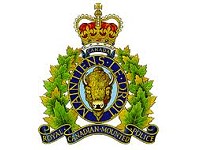 RCMP Media Release |
The Swan River RCMP is reminding everyone to be safe in school zones.
A number of close calls reported to local schools has promoted the need to educate pedestrians and drivers alike on the rules set out by The Highway Traffic Act which requires pedestrians to cross roadways by using and following the signals at crosswalks where available.
When forced to cross a roadway at a point other than within a crosswalk, the pedestrian must yield the right of way to a driver.
In addition when there is a sidewalk that is reasonably passable on either or both sides of a roadway, a pedestrian is not permitted to walk on the roadway.
* Specific to Taylor School, there are cross walks where student 'safety patrols' are engaged for added safety. Drivers are reminded to allow clear visibility for these student 'safety patrols'. In short, if you are not allowed to park in a certain area, you are also not allowed to stop there because you are blocking a clear view, and are putting students at risk. The 'safety patrol' can best do their job when they have an unobstructed view. – Do "Stop"; Do "Wait". Do proceed when safe to do so.
* Relating to all schools and marked school zones, there is a noted general increase in speeding infractions. So, expect increased police presence.
Please remember to use crosswalks. Let's keep our school zones and streets safe for everyone. Especially, for the sake of our children.