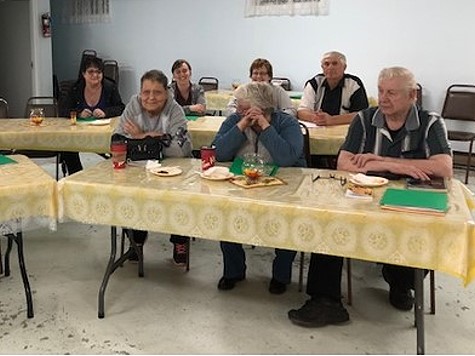 Submitted by: Donna Leming
Monday, October 29,2018 was the last vegetarian cooking class for 2018 held at the Seventh-day Adventist Church. 13 people attended with 9 new participants interested to learn more about vegetarian cooking.
Demonstrations were given by Linda McCullough and Donna Leming. Recipes and food samples of Quinoa Chili and Vegan Egg Foo Young were distributed. The participants then had an opportunity to comment on the samples and share some experiences of vegetarian cooking.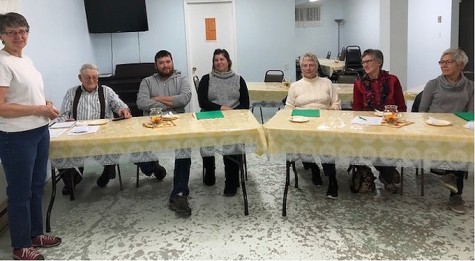 Information presented was on the choices and benefits of a healthy nutritious breakfast, how to fill your plate ie one half with non-starchy vegetables, a quarter of your plate with healthy proteins, and a quarter with healthy starches. Fruit can be a healthy dessert options and healthy fats or nuts can be incorporated with any part of your plate. Not all carbohydrates are equal. It's best to eat carbs in their original, whole-plant form, such as fruits and vegetables, legumes, barley, quinoa, oatmeal, and brown rice.
Exercise is important also, studies have shown that a 15 – 20 minute walk after each meal will help to minimize after meal blood sugar spikes. It doesn't take long for the benefits to add up and show up in your hemoglobin A1C results.
Watch for posters on local bulletin boards, ads on Valley Biz and in the Star & Times for programs and cooking classes in the New Year.
For more information on the benefits of a vegetarian diet, please contact Dave Ogram at 204-734-4868 or text 306-737-2929