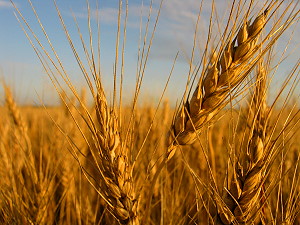 Northwest Region Crop Report Prepared by: Manitoba Agriculture
September 17, 2018 |
Northwest Region
Harvest progress stalled this week as cool weather and rain showers moved through. Some locations received a light frost, but reports of damage minimal. Reports of a hail storm on the weekend through Roblin, Swan River and Dauphin, but damage still being assessed. Some harvest operations have taken place with some grain needing to be dried. Harvest in region is 70% complete overall.
Spring wheat harvest 90 to 95% complete around Swan River, yields reported from 65 to 85 bu/ac. In Roblin area, spring wheat 85% complete and 65 bu/ac. Harvest has not begun at The Pas due to wet conditions and rainfall.
Canola harvest around Swan River about 30% complete with yields of 45 to 60 bu/ac; around Dauphin area 90% complete with yields of 35 to 50 bu/ac. Harvest of canola in the Roblin area is underway.
Field pea harvest virtually complete with yields of 50 to 70 bu/ac. Lentils also mostly harvested with yields of 45 to 50bu/ac. Soybean harvest underway in Ste. Rose area with limited reports of yield.
With the exception of The Pas, where excess moisture conditions remain, rain over the weekend was welcome to replenish soil moisture levels, but too late to improve current forage conditions. Cool temperatures have concluded pasture growth and supplementation required for continued weight maintenance of livestock on pasture. When weather conditions allow, producers continue to put up alternative feeds such as canola straw, bulrushes and cattails. Corn silage harvest is underway with average yields.
Dugout levels vary with the eastern part of the region at 20 to 40% of full with some dried up and the western side experiencing levels at 70 to 80% full.