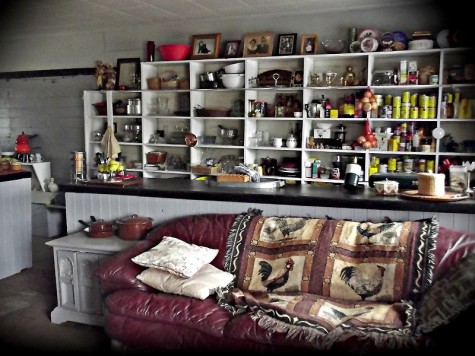 Submitted by: The Abel's(Anne-Marie, John and Natasha) |
There may be a few folks in the Lenswood area, curious as to what changes have been made to the former Lenswood General store. Many people have shared memories of the old store and Metro and his family, with us. From what we've learned from neighbours and deduced, it would appear Metro and his wife, got up there in years, and health issues ensued and eventually the store and post office were closed down.
We have been working to clean up and restore the property in general, which over time had become overgrown, buildings needed work and a whole lot of clean up needed. Several folks have inquired as to whether or not, we'd be reopening the general store. We actually have converted it to what could best be described as a cabin-home…small but cozy.
We've always had a love for older structures. When we first moved to Saskatchewan for example, we lived in a 1912 CPR station that had been converted into a home, which also had suffered decline over the years, before we bought it. That was a huge house and huge project. I've always liked taking something old, and making it new again….and re-using old and salvaged materials etc..this is not our first rodeo with such a project!
We've tried to retain as many heritage features as possible in the old store and for the most part we have kept the structure the same. The old store started out (around 1931/32 or so I think) as a log building with a conventionally framed attic second story. Over the years the logs, inside and out, were covered up. We had hoped to uncover them all but, when we began, we found the log walls were aesthetically damaged, however we did find one stretch of wall in the addition, where the logs were intact/untouched. We have left that exposed and really like having that part of its' history showing.
In the addition we took off old paper covering to expose the shiplap and added a couple partitioning walls to define spaces. In the old store section we only added a privacy wall, to give us a bedroom space.
We are also now repainting the exterior.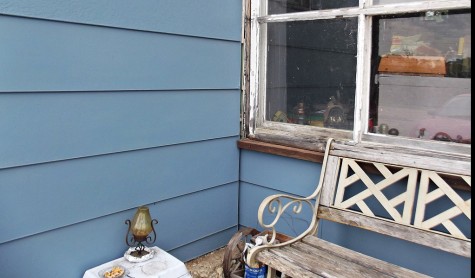 Post Office Boxes
Regarding the relocation of the mailboxes from in front of the store, we don't want anyone to think that we had a problem with folks coming in etc..we didn't. We had to have them temporarily moved so that we were able to do repairs, which their previous location at the store prevented. We have now heard that Canada Post has decided to replace and relocate the mailboxes entirely, however we do not know where or when.
Thank you to the Community
We do want to say thank you to Calvin and family, who were very patient over our repeated questions regarding the mailboxes last spring.
We also want to take this opportunity to thank those who have stopped in and welcomed us and introduced themselves, shared their recollections of the old store etc.
Specifically, we want to thank our neighbour Dale. My dad passed away in Swan River in the midst of our move here and before he did, he'd been temporarily transferred out to Dauphin because he had suffered a major stroke. We'd had some break ins previously on this place and all our stuff had been moved into the store and outbuildings etc..Dale came right over to lock up things for us, when I had to be in Dauphin at the hospital; so a big thank you to him from the whole family.
Also a very big thank you to our closest neighbours Bill and Pat who, have been very welcoming and for the wonderful veggies from their garden. We did so appreciate them, and enjoyed them (yum!)
I hope everyone enjoys the photos and, we do look forward to meeting more of our neighbours and getting to know folks better!