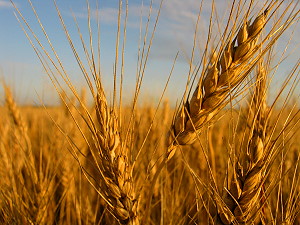 Northwest Region Crop Report Prepared by: Manitoba Agriculture
September 4, 2018 |
Northwest Region
There was good harvest progress this week as crop staging and weather allows. Some localized showers occurred. There have been some days with high winds, which has blown around canola swaths. Field work has been completed following harvest operations.
Cereal harvest reported as 65 to 75% complete around Swan River and Roblin with average to good yields. Wheat has averaged 65 to 85 bu/ac, Barley at 90 bu/ac and higher. Fusarium head blight damage is low due to weather and management actions.
Desiccation and swathing of canola continues as the crop reaches the appropriate stage. The canola harvest is just beginning in most of the region with the exception of the Dauphin area where the canola harvest is further along.
Combining of field peas is nearly complete with average yields of 50 to 70 bu/ac. Lentils also mostly harvested with yields averaging 45 to 50bu/ac.
Soybeans at the R6 to R7 stages and are advancing nicely; flax is approximately 80% ripe.
Forage conditions continue to deteriorate with the dry conditions for most of the region, with the exception of the Pas where pasture conditions affected by excess moisture. Supplemental feeding continues on pastures where required. Dugout levels vary with the eastern part of the region at 20 to 40% of full with some dried up and the western side experiencing levels at 70 to 80% full. Producers facing forage shortfalls are doing what they can to bale up alternative feeds such as bulrushes and canola straw. Corn silage harvest is still a few weeks out.