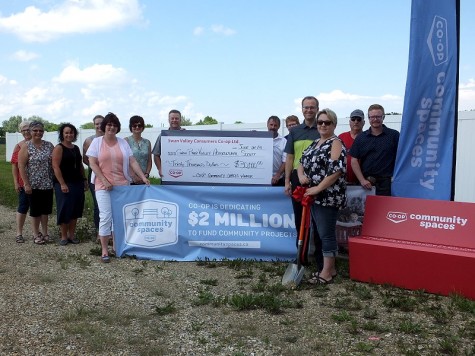 Pictured above: Representatives from Swan Valley Coop and Swan River Valley Agricultural Society
ValleyBiz Story | On Monday, June 25, 2018 an official sod-turning ceremony took place at the future site of a new outdoor entertainment shelter at the Swan River Valley Agricultural Society fairgrounds. The Co-op Community Spaces Program is providing $30,000 to help build the new structure that will replace the temporary shelter used during the annual Northwest Roundup and Exhibition. The permanent structure will also provide the opportunity for additional use throughout the year.
It is anticipated that the entertainment shelter will be completed in time for this year's Northwest Roundup and Exhibition which takes place July 26 through 29.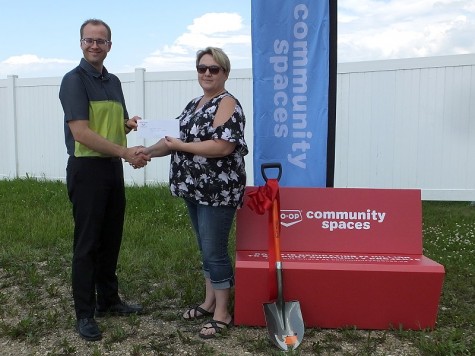 Pictured above, Colin Peters, General Manager of the Swan Valley Coop presents the cheque to Lesley Sembaluk, Social Committee member of Swan River Valley Agricultural Society.