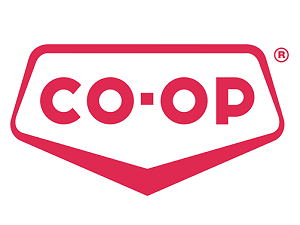 Swan Valley Co-op
Media Release |
Co-op is helping to build a place for everyone in Swan River, MB., with funding for the Swan River Valley Agricultural Society.
The Co-op Community Spaces Program is providing $30,000 to help build an outdoor entertainment shelter at the agricultural society's fairgrounds. The permanent structure replaces a temporary shelter at the annual Northwest Roundup and Exhibition and provides the opportunity for additional use throughout the year.
"This is an exciting opportunity that will enable the local Agricultural Society to share the structure with other community members and groups. We look forward to working with Co-op Community Spaces and enhancing the positive and ongoing relationship with the local Co-op in Swan River. This long standing relationship has had a role in keeping our society successful and active in the community," said Lesley Sembaluk, Social Committee member of Swan River Valley Agricultural Society.
Co-op Community Spaces is investing in community projects across Western Canada, from Vancouver Island through to Manitoba. The program helps create, protect and improve projects dedicated to environmental conservation, recreation and urban agriculture.
This year, 24 organizations will receive a total $2 million for their community projects. Since 2015, Co-op Community Spaces has donated $6.5 million to 88 projects.
"Co-op Community Spaces is an exciting program that provides another opportunity for Co-op to give back and invest in local projects across Western Canada," said Colin Peters, General Manager of Swan Valley Co-op.
"By supporting projects like this, we're helping to build and support a vibrant and healthy community where people can come together."
The giving program is administered by Federated Co-operatives Limited on behalf of more than 180 independent retail co-operatives across Western Canada that form the Co-operative Retailing System. The complete list of 2018 Co-op Community Spaces funding recipients will be announced later in June. For more information about the program, please visit www.communityspaces.ca.
About Swan Valley Consumers Co-operative
Swan Valley Co-op is a retail co-operative that has proudly served the Swan Valley area for more than 78 years. Today, Swan Valley Co-op serves more than 6,900 members — and many more customers — in Swan River, Minitonas and Benito, where it operates 6 locations. Since 2014, Swan Valley Co-op has returned more than $12 million to its members in cash back and equity, while contributing over $300,000 to community organizations and initiatives.