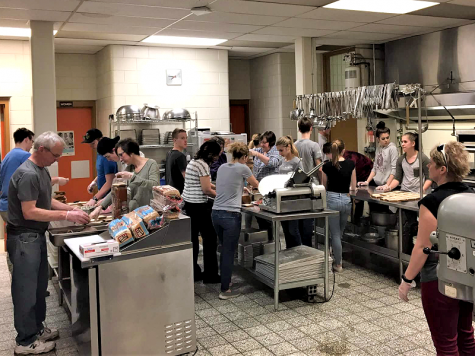 Submitted by: Dee-Ann Clarkson |
On Friday April 20, 2018 the SVRSS Geography students held a Soup and Sandwich lunch to help fund raise money for their Banff Geo Trip in May. The students will leave Swan River May 17th and return May 27th.
During this trip the students will enjoy many different experiences such as visiting Head Smashed in Buffalo Jump, Lussier Thermal Hot Spring, Sulfur Mountain, 8 km hike up Johnston's River, hiking in the Lake Louise area studying Glaciation, mineral sampling, geomorphics and witnessing natures most beautiful creations. They will also visit the Columbia Icefields, a stop in Drumheller going back 90 million years into the past with an encounter with prehistoric dinosaurs. Along this adventure the students will also be setting up their on camp and cooking their meals and experiencing staying in Hostels.
This trip is completely funded by the students fundraising they have done through out the year including the Soup and Sandwich Lunch which raised over $2400!! The students would like to thank everyone support.