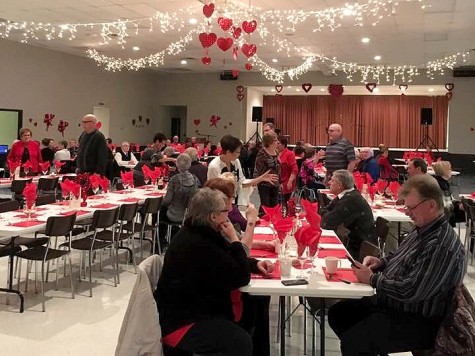 Submitted by: St. Andrew's United Church | The 7th Annual Loving Hearts Supper and Entertainment was held on February 10, 2018. The Veterans Hall was decked out in red decorations and many hearts!
The entertainment was wonderful and they performed for a very appreciative crowd.
The roast beef supper with all the trimmings as delicious! Thank you to all those who helped in any way to ensure the success of this evening! It truly was a lovely evening and enjoyed by all who attended.