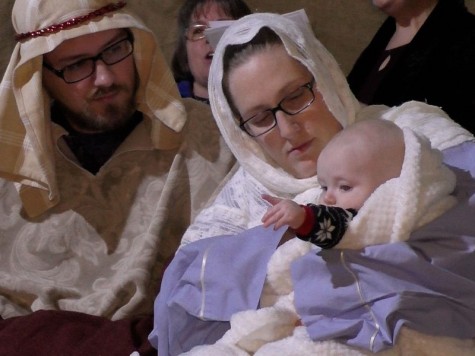 Submitted by: Beth Gust, Pictures and Video by Kevin Penner | Swan Valley Museum was the venue last Saturday, December 16, 2017 for a Live Nativity Event.
Valley churches organized the scenes which included a marketplace manned by local vendors showing their wares and a manger scene, complete with the Biblical characters, musicians, and live animals. Hundreds of people came to experience a taste of Old Bethlehem as it might have been the night Jesus was born.
As each guest arrived, they were counted for the census.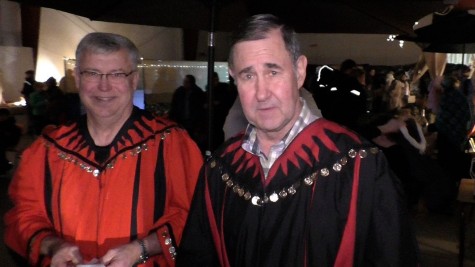 Friendly vendors in the marketplace welcomed visitors and invited them to sample their wares.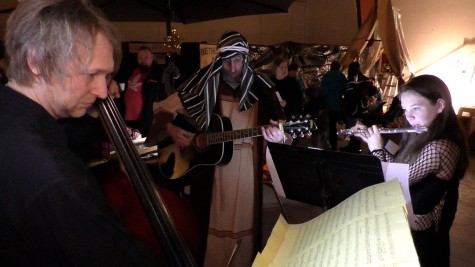 Music filled the air as musicians played in the marketplace and angels sang outside the stable.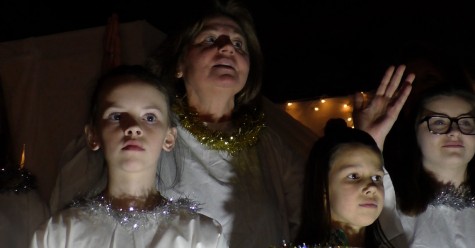 Everyone was encouraged to check out the stable where something amazing had happened.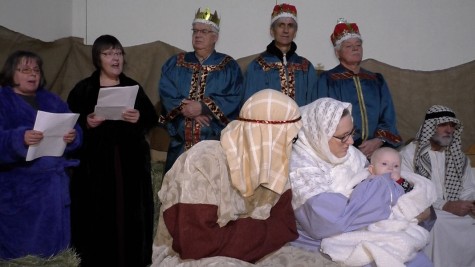 Click play below for a walk-through experience of the live nativity.