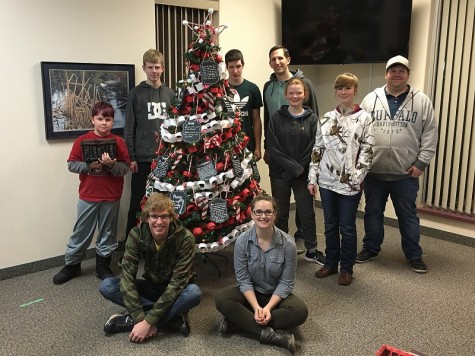 Pictured above: Crowd Favorite, Solid Rock Youth Group Tree

Submitted by: Maureen Bowles | The North-West Regional Library was dressed for the Christmas Season at the Festival of Trees on December 5th to the 9th, 2017. It was a very festive atmosphere with decorated trees, gingerbread Houses, Christmas music, cookies and hot apple cider.
Eighteen trees were decorated in their organizations theme with the Solid Rock Youth Group tree being the crowd favourite and the Folk Fest tree a close second.
The Gingerbread House display featured 20 houses from local elementary classes and six private entries. The peoples choice was the Heyes School, grade 2 class, second place was the Taylor School,grade 4A class.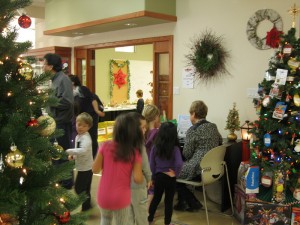 The library was filled with the sounds of children's excited voices throughout the week. School classes viewed the trees then listened to a story read by staff and guest readers Mayor Glen and Mrs. June McKenzie.
Merry Christmas from the Library!