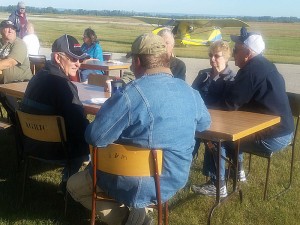 Submitted by: Allen Martin
The Annual Flying Club pancake breakfast was enjoyed by many aviation enthusiasts. In addition to local representatives, planes came in from Winnipeg, St.Andrews, Shoal Lake, Dauphin, Kamsack and many other locations.
Click any picture for a larger version.
The most interest centered around the twin engine diesel powered Diamond Twin Star that is here for some survey work.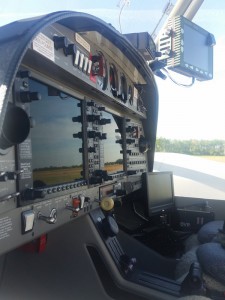 It is piloted by a test/instructor pilot from Diamond Aircraft located in London, Ontario.
Thank you to all that came out and supported the Flying Club.
Plans are in motion for next years event.