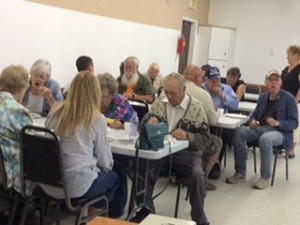 Submitted by:
Swan River NDP Constituency |
The Swan River Constituency NDP held their summer BBQ in Big Woody Community Centre on Sunday, August 20, 2017.

As constituents socialized throughout the afternoon, a delicious supper was being organized in the kitchen with a variety of potluck salads and desserts accompanying the BBQ pork.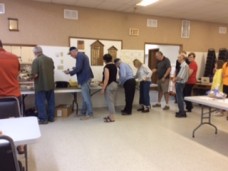 Guests at the event were the two candidates vying for the NDP provincial leadership, Steve Ashton and Wab Kinew. After each of the candidates addressed the crowd, questions were taken and discussions ensued. A Silent Auction and Pie Auction were participated in by the attendees, ending the evening on a high note.