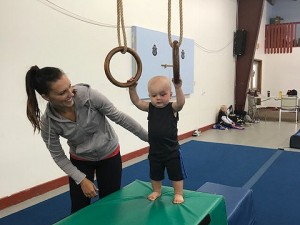 Submitted by:
Nicole Bobick |
Gymnastics Camp, held August 14 – 16, 2017 was another success with lots of new faces.
We had lots of fun, fitness and gymnastics fundamentals.

We worked on new and perfecting skills as well as some rings training.
It was great to spark the beginning our our season. Thanks to all the parents and kids who attended. See you all in September.