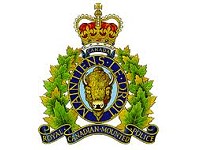 RCMP Media Release |
On July 26, 2017, Headingley RCMP officers responded to a van driving erratically on the Trans-Canada Highway in the RM of Headingley, at the Perimeter Highway.
Officers stopped the van and discovered the licence plates on the van were not a match to the description of the vehicle and that the driver of the van was prohibited from driving.
RCMP conducted a search of the vehicle and found that the van was full of stolen copper wire. Wire theft is a growing problem in many of our communities. In 2015 (January to June), there were 6 reported instances; in 2016 for the same time period, there were 17 reported instances; and year-to-date for 2017, there have been 35 reported instances of copper wire being stolen in Manitoba. The wire is often sold to scrap metal buyers. These thefts have wide-reaching consequences, as the public ends up incurring the costs, whether that be delaying infrastructure, increasing costs of public projects or insurance premiums that increase.
RCMP arrested both occupants of the stolen van. The driver, 51-year-old Daniel Panko, and the passenger, 36-year-old William Beaulieu, both of Swan River, were charged with Possession of Property Obtained by Crime. Panko was also charged with Driving While Prohibited. Panko remains in custody. Beaulieu was released pending a court date.